Well Season 5 started out good, didn't it? Poor Edith- yet again we say poor Edith! And will we ever get rid of Thomas? I'm so over him. Without further ado, here are Books Like Downton Abbey, Season 5, Week 2:

Books Like Downton Abbey, Season 5, Week 2
From the publisher, "Lady Montfort has been planning her annual summer costume ball for months, and with scrupulous care. Pulling together the food, flowers and a thousand other details for one of the most significant social occasions of the year is her happily accepted responsibility. But when her husband's degenerate nephew is found murdered, it's more than the ball that is ruined. In fact, Lady Montfort fears that the official police enquiry, driven by petty snobbery and class prejudice, is pointing towards her son as a potential suspect.
Taking matters into her own hands, the rather over-imaginative countess enlists the help of her pragmatic housekeeper, Mrs. Jackson, to investigate the case, track down the women that vanished the night of the murder, and clear her son's name. As the two women search for a runaway housemaid and a headstrong young woman, they unearth the hidden lives of Lady Montfort's close friends, servants and family and discover the identity of a murderer hiding in plain sight."
And from a real lady's maid…..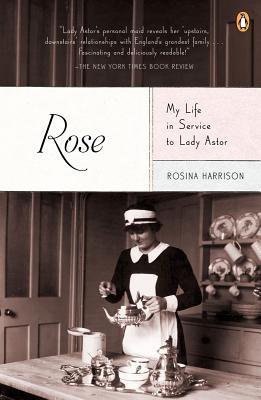 From the publisher,"In 1928, Rosina Harrison arrived at the illustrious household of the Astor family to take up her new position as personal maid to the infamously temperamental Lady Nancy Astor, who sat in Parliament, entertained royalty, and traveled the world. "She's not a lady as you would understand a lady" was the butler's ominous warning. But what no one expected was that the iron-willed Lady Astor was about to meet her match in the no-nonsense, whip-smart girl from the country."
Buy the Books Like Downton Abbey here:
What are you reading?